Getting started on your new roof
It's stressful to deal with a problem that is not your specialty. Most building owners or property managers aren't roofing experts, and that's OK. We're here to guide you through the process and determine what solution is best for your building.
Sometimes it's a simple repair and sometimes the roof really needs to be replaced. Either way, we'll design a roof plan that will fit your unique needs and work within your budget. We'll also walk you through the roofing process so you can be fully informed and aware of all your options.You can trust us to help you decide on the best plan of action.
1.  Call for a Free Consultation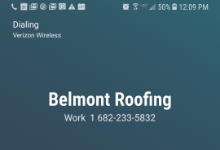 The easiest way to contact us is right here on our web page using our Free Estimate Form. However, if you would prefer to talk, give us a call at (682) 233-5832. Our staff will direct your information to the appropriate department where one of our roofing professionals will take over.
2. Site Visit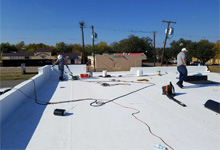 Once we've heard from you, we'll come out and take a look at the roof. While on site we'll determine how the roof system currently works. We want to make sure the new roof properly drains the water to the correct roof drains. Often it works great the way it is; however, sometimes it's necessary to make a few changes.
3.  Presentation of Proposal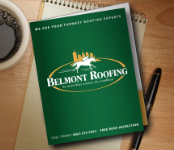 We always prefer to meet and go over our roof plan and proposal with you. There are a number of different ways your roof could be put together, and we want to make sure you fully understand how we have custom-designed your roof and why. We will also go over any other options there may be, and weigh the pros and cons of those systems.
4.  Get the Job Done Right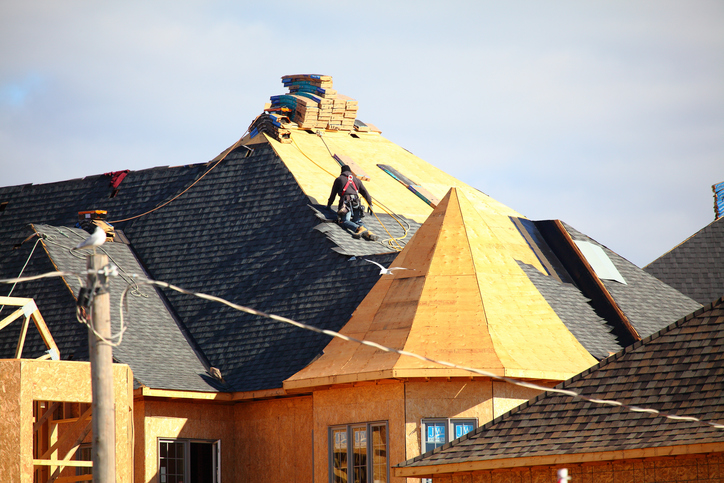 When you decide to have us take on your roofing project, you can rest assured it will get done right. Our highly-trained roofing crews are headed up by true professionals. We genuinely care about the product we put out. We pay attention to the small things so they don't turn into big problems, and we put a premium on job site cleanliness and safety, because roofing is inherently dirty and dangerous. We strive to always minimize risk so your project will go as smoothly as possible.
5.  Rest Easy with Great Warranties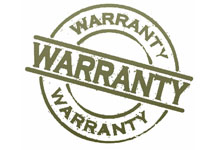 After we install your new roof you can rest easy knowing that it's backed with a solid warranty. Every commercial roof we do has a two-year workmanship warranty against leaks. Along with this, we can offer you manufacturers' No Dollar Limit Warranties ranging from 10 years to 35 years.
Commercial roofing services

COMMERCIAL ROOF REPAIR
When your commercial roof is leaking you need an honest, professional opinion. We pride ourselves on helping you understand your roofing issues and fixing them for a fair price. The proper repair can go a long way to extend the life of your roof.

new construction
We can take care of all your new construction needs. We are able to work with your General Contractor and/or Architect to make sure your project goes smoothly. We also have the ability to help you value engineer your project.

Flat roof maintenance plan
Let us help you extend the life of your roof system with a roof maintenance plan custom-tailored for your unique needs. Finding potential roofing issues before they turn into big leaks can pay off in spades, or better yet dollars saved.
TPO
TPO roofing systems have come a long way in the last 30 years and have become one of the most popular low-slope single-ply systems. It's an eco-friendly product that can help lower building operating costs.  Our favorite aspect of the TPO system is that the seams in the material are heat welded together. The end result is that you no longer have a seam, but one seamless membrane.
EPDM
EPDM roofing is one of the most common single-ply roof systems on commercial low-slope roofs. It has a proven track record of lasting power with strong system warranties to back it up.
PVC
PVC roofing has been around for a long time and has many benefits. It's great for restaurant roofs that are going to have a lot of grease or other spillage on it. It also comes in white reflective color to make it eco-friendly.
Commercial Roofing Photos